About Us
About the Company
Stanford Florists was founded and operated by the florist Ruth Krucker-Konigsreiter and her husband Bob Konigsreiter. Bob, in his 80's, is still active in the direction of the company and repair and maintenance of the delivery vehicles. Our quality remains high, and our prices are not the highest. You can order online. Or, you can phone us almost anytime at our regular numbers 650-328-1933 and 888-222-1934.
In our 50 years of existence, Stanford Florists has a history of being an enviable leader and inspiration for other local florists. Shortly before the Internet took over, our teletype machine spat out a hundred feet of paper orders shortly before Valentine's day. Our delivery vehicles are still a symbol of elegance bringing flowers to someone's door. Not from a food service van or Amazon van.
Despite being displaced from our shop building which is currently occupied by lawsuit adversaries, we are still filling our flower orders. We sometimes outsource to other shops since our current ability to store a wide variety of flowers is limited, but this gives us an opportunity to share our expertise for quality assurance and market innovations. For example, we recently taught a competitor in the Teleflora network about orchid selection.

Designer Originals with Customer Input: These arrangements have full original composition based on fresh catch flowers and foliage to make everything look magically natural in 3-D. A refreshing change from the mainstream that delights and intrigues the viewer. Our prices are usually from about $50-100 which includes delivery.
Orchid Specials - Our local growers have incredibly beautiful , seasonal orchid plants right now. Unusual colors and fragrance if you want. Different orchid types Very tasteful stuff to look at and easy to care for. Roughly $100-200 will make you look really good in the eyes of the beholder.
We also love gift plants, such as cymbidium, peace lillies, money trees, unusual staghorn ferns, and fresh basket arrangements.
Our delivery areas include Palo Alto, Stanford campus, Stanford Hospital, Lucille Packard Children's Hospital, Portola Valley, Woodside, Menlo Park, Google, Facebook, Apple, HP, Oracle, Yahoo, VMware, Lockheed, Intel, Vi multi-million dollar Retirement apartments, Sunnyvale, Mt. View, Cupertino, etc.
Design Philosophy -

Flowers are of the earth and for everyone.

Our floral designs are from you, which are your gift to someone else. If a recipient offers our driver a tip, he doesn't accept it because the flowers are a gift. In addition to other floral symbolism, our floral designs are intended on our part to be natural looking, exciting, affordable, and to improve the quality of interior living and working spaces by offering flowers and foliage to a usually barren, commercial, or blah interior environment. Apart from that, who doesn't like getting flowers?
New - We find that a nice looking vase adds a lot. Our favorite right now is the Teleflora Silver Reflections. Nice to keep around the house. Can be used in the future as a dinner centerpiece and for grocery store flowers. Our price and costs go up a few dollars when we use one, but it is well worth it. Please note that hospitals no longer allow latex (rubber) balloons and helium prices have shot up because of a helium shortage.
Stanford Florists
620 Emerson Street
Palo Alto, CA 94301
---
Store Hours:*
*We are taking phone orders from about 9-9. Website orders can be submitted anytime. We do delivery only, no store pickup right now. We might deliver on Sundays but call and see. To help assure on-time delivery during the busy holiday season, place your order at least 3 days prior to the following major holidays: Thanksgiving Day, Christmas Day, New Year's Day, Valentine's Day, Passover, Easter, Administrative Professionals Week, Mother's Day, Memorial Day, Father's Day, Independence Day and Labor Day.
Payment Options
We accept the following payment methods:
Visa
Mastercard
Discover/NOVUS
Diners Club
Carte Blanche
American Express
Contact Information
Again, order from us directly at 1-650-328-1933. Or try our 888-222-1934 number which is printed on our delivery vehicles.
Email: stanfordflorists at live dot com
No telemarketers or bill collectors.
Delivery Policy
A local delivery fee of $10 may be added to each order, for each address in our usual delivery area. For deliveries outside our usual delivery area (like up by Skyline Drive or north of Atherton), this fee may be $15-20. We often waive the delivery fee on phone orders, except when we are in a bad mood. We will do our best to accommodate deliveries at specific times of day but no guarantee on this. For deliveries to people at work, we like to know what time they leave. For large arrangements, live plants, and custom orchids, we might need a one or two day cushion. Traffic out here is stressful and time consuming, so we prefer getting same-day orders early in the morning at latest or else we might not be able to do it the same day.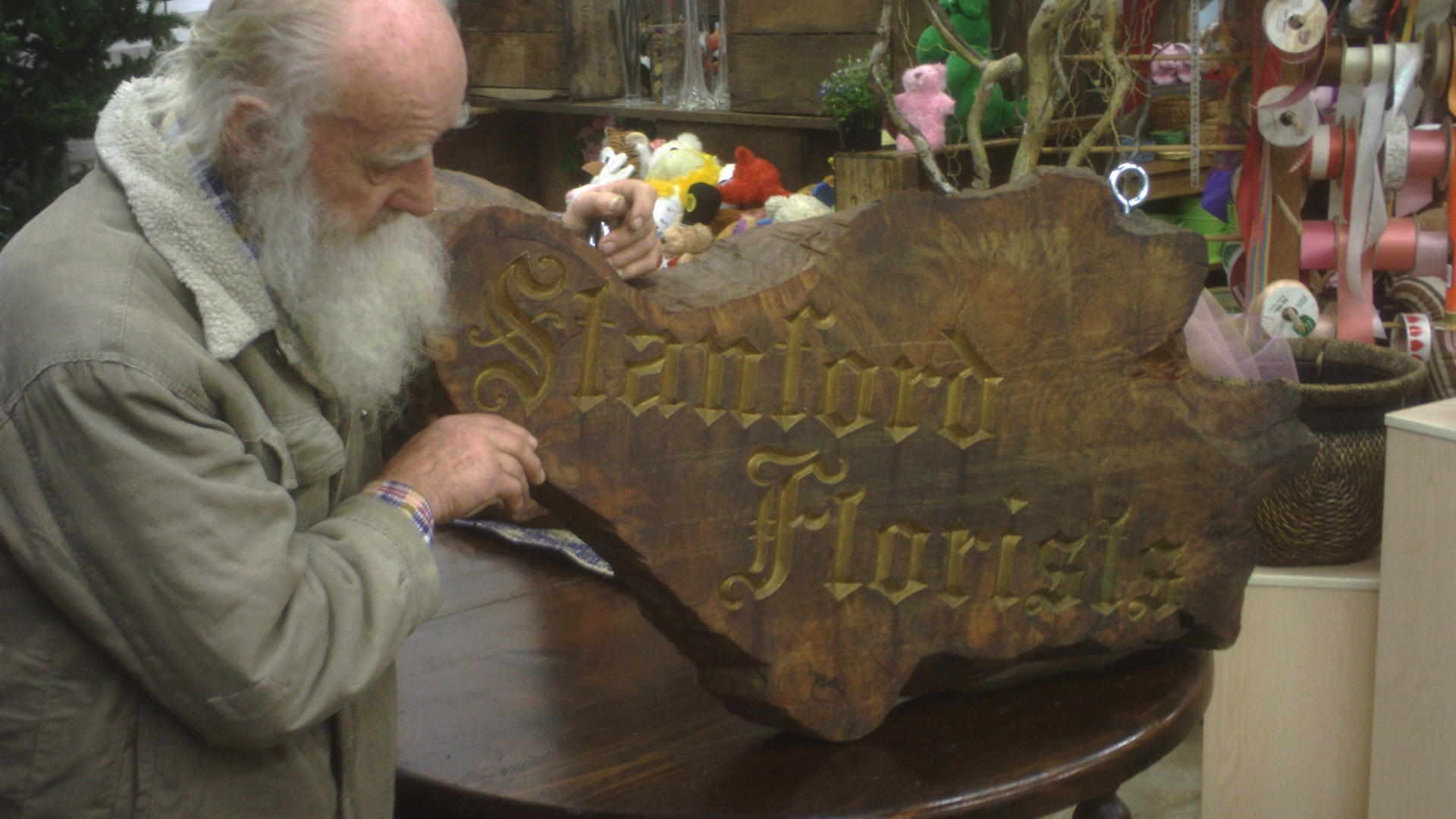 Substitution Policy
We want to give you a lot of bang for the buck. When you order, you should indicate whether or not we should make additions or substitutions. Sometimes we like to if we have an overstock of fresh cut flowers.
For example, tulips are nice, but we like to beef up the pictured arrangement without billing you more, but there's no guarantee because we might not have the extra flowers.
Occasionally, substitutions may be necessary to create your bouquet due to the inavailability of certain flowers. Care is taken to maintain the style, theme and color scheme of the arrangement if we feel this is what you care about. If we have to substitute, we will fill flowers of similar price.
Also, the substitution of containers may be necessary due to normal market inavailability. Substitution containers will be in the same ball park or better than you see in the pix. If you want a pricy container, let us know and give us a day or so to find one. This would apply mostly to orchid plants, but some vases for cut flowers are worth keeping.
Sometimes the substitution of live plants in baskets may be necessary due to normal market inavailability, and substitution of containers for live bonsai plants may be necessary for the same reason. Substitutions will be in the same ball park, and may have new benefits such as design to prevent over-watering.
In single-theme arrangements, such as an all rose bouquet, or orchids, we will make every attempt to match the flower type, but may substitute with another color. In sympathy arrangements, we might automatically use roses and mums instead of carnations. According to Ruth's teachings, Palo Alto does not like "baby's breath" small white flowers, so we will usually go with other small white flowers as filler.
The prices shown may be subject to unwritten change, which would usually depend on our own wholesale prices. If we need to change the price of your desired order, we will discuss it with you.
Privacy Policy
This privacy statement has been created in order to demonstrate our firm commitment to protecting customer privacy.

Information We Collect

If you make a purchase by phone or internet, we need your contact information including your name, e-mail address, and phone to complete your transaction.
Although we respect some purchasers' wishes to give flowers innocently and anonymously, their identities will be disclosed to the recipient(s) upon the recipient(s)' request.

When you visit our website, Teleflora collects some basic information that does not identify individual users. They use this information to determine our users demographics and interests, they claim that they can better understand and serve our users.

"Cookies"

Cookies are small files which store certain information about your activity on the website and are stored on your computers hard drive. The cookies from this website do not contain any personally identifying information. Teleflora supposedly uses cookies to let us know that you are a prior customer, so that you dont have to reenter information you gave us on your prior visits. Most web browsers automatically accept cookies, but most allow you to instruct your browser to prevent the use of cookies. However, if you disable cookies, certain features of this website may not be functional.

Our Use and Disclosure of Your Information

When opening an account or making a purchase, you have an opportunity to opt-in or opt-out from receiving emails from us via Teleflora. If you opt-in to receive information from us, we may use your purchase history, contact information and other registration information to provide you with more relevant information and email content. Our shop does not keep an email list - any list is kept and used by Teleflora. If you have any problems receiving emails from our name, let us know.

If you send us personal correspondence, such as emails or letters, or if other users or third parties send us correspondence about your activities on our site, we may obviously collect such information. We may use that information and other information that we obtain from your use of our site to resolve disputes, troubleshoot problems and enforce our agreement for Terms of Use.

Teleflora may share aggregate statistics about our sales, traffic patterns and related site information with other businesses, but these statistics will include no personally identifying information.

We may share your information with Teleflora and other reputable vendors for the purpose of sending out special offers via email and/ or in connection with the services provided by our site such as the delivery of flowers. Your information will not be shared for any other purpose and will be kept secured.

We cannot guarantee that all of your private communications and other personally identifiable information will never be intercepted or disclosed in ways not otherwise described in this Privacy Statement, but we will endeavor to keep your information private as possible. Floral gifts and designs are First Amendment expressions, and losses of our lifetimes and other resources in rendering them should not be subject of disclosure to or use by predatory interests.

Security

This site has security measures in place to protect the loss, misuse and alteration of the information under our control.

All user credit card information is securely communicated using secure socket layer (SSL) software, which is the industry standard and among the best software available for secure commerce transactions.

All user information stored on our server is stored in an encrypted format. Notwithstanding these efforts, we caution you that perfect security does not exist on the Internet.

Linked Sites

If this site contains any links to other websites, we are not responsible for the privacy practices or the content of such websites.

Changes to Privacy Statement; Consent

We may update this Privacy Statement from time to time. You should check this page periodically for changes. By using our site, you consent to the collection and use of your information by us as described in this Privacy Statement.

Questions and Comments

We welcome your questions and comments about this Privacy Statement.